This year marks the 25th anniversary of Leeds United's ill-fated flight from Stansted Airport on the evening of the 30th March 1998; an air crash that could have claimed the lives of all 44 passengers and crew, as well as the entire 1998 Leeds United Football Team.
We have created this website to celebrate the life-saving actions of the crew (Captain John Hackett, First Officer Garry Lucas, Helen Hammond and Nicola Lomas) and to create a place for passengers, crew and family like me to share articles, footage and memories of the incident, looking back over all of the wonderful things that have happened over the last 25 years.
Thank you for reading.
Proud daughter and grandson of Captain John Hackett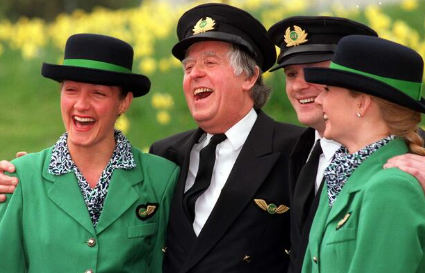 THERE HAVE BEEN 21 WEDDINGS
47 CHILDREN HAVE BEEN BORN
MANCHESTER CITY AND NORWAY STRIKER - ERLING HAALAND
CHARLTON ATHLETIC GOALKEEPER - JORDAN BEENEY
MIDDLESBOROUGH FC AND ENGLAND - AJAY MATTHEWS
REPUBLIC OF IRELAND NETBALL TEAM - KAIA HARTE
RANGERS FC ACADEMY - JUDE MAYBURY
SHAMROCK ROVERS - JOEL McPHAIL
STAGE & SCREEN ACTOR, SINGER, DANCER MIAH HASSELBAINK
THERE WERE 18 INTERNATIONAL PLAYERS ONBOARD FROM 8 COUNTRIES (616 CAPS IN TOTAL)
In 1998 my brother and I were two of 42 people who had a parent onboard, and Alex and his two cousins were three of 7 grandchildren who had a grandparent onboard.
Since that day 47 children have been born and 41 grandchildren.
Thank you from 89 children and 48 grandchildren!
Below are all of the people who were onboard the ill-fated flight. Click on the person to find where life has taken them over the past 25 years. 
Leeds United Support Team
Journalists and Commentators
Leeds United's Corporate Guests
Assistant Manager 1998 – David O'Leary
Chairman 1998 – Peter Ridsdale
Journalist and Commentator – Bryn Law
To John and the crew, I salute you. So many great things have happened since, I have two wonderful daughters Megan and Bethan now making their way in the world and my wife Rachel and I still live in Leeds. In fact, I live in the same village as Lee Worth and David Wetherall, imagine that, 3 survivors, we should have our own annual reunion!
Leeds United Coach 1998 – Eddie Gray
Leeds United Team 1998 – Alan Maybury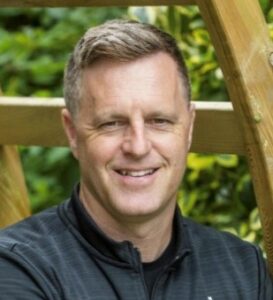 I am grateful to John's quick thinking in averting what could have been a much more tragic situation. Its only afterwards when the crash was investigated and we hear about some possible scenarios that were averted do we fully appreciate what a hero John is.
Please send John a big thank you from me!
Leeds United Team 1998 – Gunnar Halle
Leeds United Team 1998 – Ian Harte
Leeds United Team 1998 – Jimmy Floyd Hasselbaink
Leeds United Team 1998 – Lee Bowyer
Leeds United Team 1998 – Lee Matthews
I was only a young lad at the time and didn't really get chance to say the appropriate thank you for saving all our lives. I think back then it was a firm handshake and a quick thank you.
It's good to be able to pass my sincere thanks to Captain John Hackett and his crew.
Leeds United Team 1998 – Mark Beeney
Leeds United Team 1998 – Mark Jackson
Leeds United Team 1998 – Nigel Martyn
Leeds United Team 1998 – Robert Molenaar
Leeds United Team 1998 – Rod Wallace
Leeds United Team 1998 – Stephen McPhail
Non Executive Director – Cllr Alec Hudson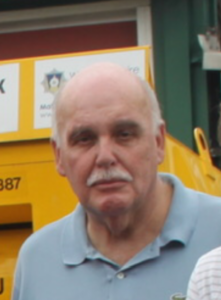 I would like to wish Captain John Hackett a very happy 87th birthday
Please pass sincere thanks to the aircrew for their actions that night. With everything going against us that day, we had one thing that was in our favour our quick thinking pilot and this alone meant our number wasn't up!
Wishing you many happy returns of the day John, good health and happiness
Physiotherapist – Alan Sutton
Physiotherapist -David Swift
Supporter and Sponsor – Andy Rafter
Wishing you a very happy 87th birthday John!
I'll never forget what you did for us that night John. You are my hero, a true hero and I wish you good health and happiness for many years to come. God bless you John
Supporter and Sponsor – Lee Worth
Supporter and Sponsor – Steve Pygott
Supporter and Sponsor – Tony Johnson
The Chairman's son – Matt Ridsdale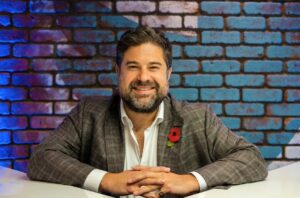 I was 13 years old on the night of the plane crash. While it took me a while to get comfortable flying again, I have travelled across the world with work – and regularly for personal trips. I can't say I love it but thanks to you John, at least I get to do it.
With best wishes and sending fond wishes for a Happy Birthday.
The Commercial Manager – Keith Hanvey
Twentieth Anniversary (3 minutes)
A compilation of news broadcasts from 1998 (42 minutes)
The aircrew who saved Leeds United visit Elland Road – 8 day after the crash (9 minutes)
David O'Leary and Eddie Gray interview a few days after the crash in 1998 (5 minutes)
Peter Ridsdale, Norman Hunter and Bryn Law interview a few days after the crash – 1998 (9 minutes)
Nigel Martyn talks about his memories of the crash in 2022 podcast (5 minutes)
Bryn Law talks about his memories of the crash in 2022 podcast (2 minutes)
Yorkshire Post – Pilot who saved Leeds United says that day 'never leaves my mind'
Yorkshire Post – Norman Hunter's family are helping combat the rare cancer he had